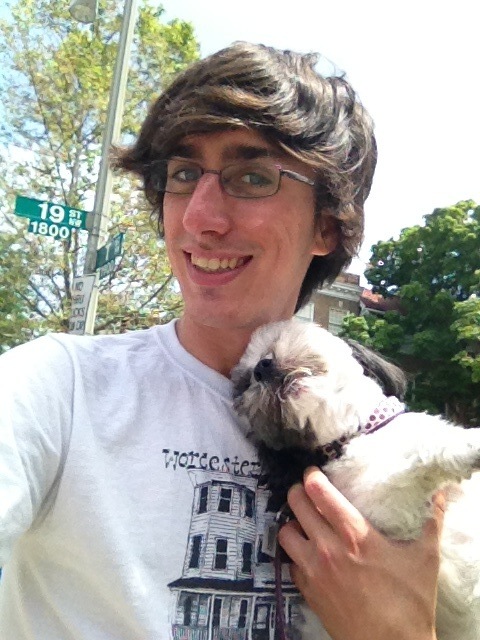 Jeremy joined the Brighter Days team in spring of 2013. Before moving to DC in 2011 for a fellowship as a global justice organizer, he lived in Worcester, MA studying international and community development. In Worcester, he worked with high school youth on environmental justice issues.
Before heading up to New England, he grew up in central New Jersey drawing really (bad) cute drawings of his family friends' dogs who were much larger than him. He gave these drawings to his parents asking for a dog of his own. Finally, his parents gave in and got the cutest cairn terrier – his love of big and small dogs alike has since only grown.
When Jeremy isn't walking dogs he is reading all the news, at the library picking up a new book which has a one in two chance of being science fiction, or catching up on some bad television. He also helps organize and volunteer with the DC Childcare Collective, and loves to talk about about how worker cooperatives and other collectives can help transform our local communities and world.