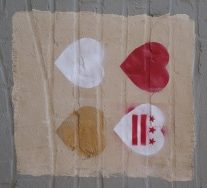 Brighter Days Collective loves the District of Columbia and the District loves us back!
The local blog, Prince of Petworth, featured recent articles asking the PoP to recommend dog walkers and dog sitters. Brighter Days came up in the conversation multiple times. Thank you to all the PoP readers who had nice things to say about us! To see for yourself, read on.
"Dear PoP – Recommend a Dog Walker"
19 August 2010 12:36 PM | rocketnerd Said:
There are a TON of dogwalking services in the city, and the going rate doesn't really seem to change a whole lot, no matter who you use. There may be slight tweaks on walk time, number of dogs they walk with, etc…but $15-$16 per walk seems to be the going rate. That said, we've used Brighter Days Collective for almost a year, and they're fantastic. Really flexible and responsible. Not sure if they cover Ledroit, but last I knew they had a separate Petworth & Columbia Heights walker, so it's very possible.
19 August 2010 1:07 PM | Timmy Said: I definitely echo this recommendation. I've met 3 of the walkers at Brighter Days, and they're all great with my dog (who is a pain in the butt). They're reliable (old dog walker I wasn't sure if my mutt was really getting 30 minutes of fun/exercise) and incredibly flexible.
19 August 2010 2:19 PM | PW Neighbor Said:We use Brighter Days, too, and love them! We have both our own dogs and foster dogs (so anywhere from 2-4 dogs) and they just go with the flow. They've even dog-sat on a few weekends and we had no issues! I highly recommend Brighter Days.19 August 2010 1:30 PM | Jamie Said: Oh that said – another recommendation for Brighter Days, we use them too, they are awesome.
"Dear PoP – Dog Sitter Recs Please"
03 August 2010 5:45 PM | mark Said: Our experience with [another company] was marked by erratic service, convoluted explanations, and the manager's unwillingness to investigate our concerns or do any real quality control beyond the routing of complaints (us to the sitter) and excuses (sitter to us). We had real, non-crazy issues.
We are very pleased with the folks at Brighter Days Collective.
03 August 2010 4:11 PM | sb Said:I liked https://www.brighterdayscollective.com/ and I live in SW, so I know they cover the area. They were cheaper than anywhere else I looked.