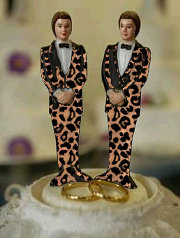 Wow, I can't believe it really happened. Mayor fenty signed same sex marriage into law.  Today. Just now. !!!
Excuse me if this post sounds like its written by a tween, but I am brimming with child-like glee. Also, overcoming my fear of writing (!) to mark this auspicious occaison.
It's not only a victory for equality, civil rights, and the District. Its also a fun game changer!
Go DC, "home rule" be da*ned. A city of northern charm, southern efficiency, and so much gay.