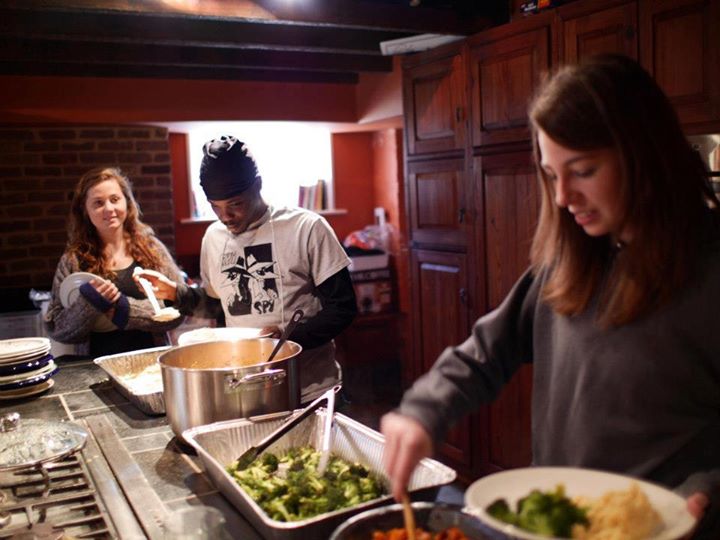 Friends and Family of Incarcerated People (FFOIP) is a local non-profit organization that seeks to end intergenerational incarceration. Through social, cultural, and youth development activities, FFOIP assists DC's at-risk youth and families in maintaining relationships with loved ones who are incarcerated. FFOIP does this in a number of ways, including trips to visit loved ones, organized group outings (like roller skating and student organizing workshops), an annual summer retreat in rural VA, and an annual Public Safety Community Event.
While incarceration rates in the U.S. have slightly decreased over the last few years, the last two decades overall saw unprecedented growth in the prison population. Along with that, according to the Bureau of Justice statistics, children with an incarcerated parent are six times more likely to be incarcerated themselves than their counterparts. This growth has led to a quick increase in youth who are susceptible to incarceration. The impacts of incarceration don't just affect the individual behind bars, but also affects the emotional, financial, and physical stability of families and communities. FFOIP has stepped to action and is a taking a grassroots approach in addressing a major struggle in the community.
Brighter Days first learned of FFOIP in 2013 after Jordan, one of our collective members, suggested that we make a donation as they sought out funds to rent a charter bus for family members to visit in Virginia. Most recently, Brighter Days donated to FFOIP for their back to school supplies drive during their 9th Annual Public Safety Community Cookout. This year,FFOIP was able to give out backpacks and school supplies to 127 students so that they could go into the school year well-equipped and with confidence.
In taking on an approach that encourages youth community engagement, keeps them physically active, and in contact with loved ones, FFOIP helps break the cycle of intergenerational incarceration.
To learn more about Friends and Family of Incarcerated People, visit http://www.ffoip.org/ and on Facebook.